​Contact Us

Contact us anytime for your Hawaii fundraising inquiries. We have custom fundraising packages to meet your fundraising needs, wants, and desires.

PHONE: (808) 927-7556
EMAIL: ​contact@hawaiifundrasingcompany.com

​Or fill out the form on this page and we'll get back to you within 24 hours guaranteed!
Powered by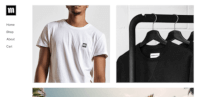 Create your own unique website with customizable templates.