Snacks Galore | Hawaii Fundraiser Company
Aloha! Welcome to Hawaii's finest fundraising company! Snacks Galore is a great solution for your

full service

fundraising needs.

Whether you need fundraising for your school, sport team, church, non-profit agency, club, organization, movement, yourself, etc., Snacks Galore is

Hawaii's Fundraising Company

.

Hawaii loves their snacks. Snacks Galore has a wide array of delicious snacks that are hard to put down which makes for the perfect product for your fundraising needs.

We take pride in customer service and making your fundraising experience great and as easy as possible. We serve the island of Oahu island-wide with pride.

​All of our products are made with passion that is rooted down with love for the craft which ultimately spreads through to your supporters. Many customers repeatedly work with us time after time because of the quality, service with Aloha,

passion, and love for providing Hawaii's fundraiser needs.

Contact us at (808) 927-7556 today to inquire for your fundraiser needs. Fill out the contact form on this page for more information as well.

Much Mahalo and we look forward to getting you and your organization where it needs to be financially!
---
Upcoming Events
October 12th 5p-9p, October 13th 10a-9p, October 14th 10a-5p Food & New Product Show @NBC
October 13th 9a-2p Manoa Elementary School
October 19th 5p-9p, October 20th 10a-7p, October 21st 10a-5p Season's Best Craft Fair @ NBC
October 27th 9a-2p Pearl Highlands (PEACHES) Elementary

November 3rd 8:30a-2p Kaimuki High School
November 4th 10a-3p Pearl City Shopping Center
November 16th 7:30a-3p Dole Cannery
November 17th 9a-2p Mililani High School Gym

December 1st 8:30a-2p Kaimuki High School
​December 16th 5p-9p, December 17th 10a-7p, December 18th 10a-5p Season's Best Craft Fair @ NBC
​
---
School Fundraising Program

We offer the perfect solution for all public, private, and charter schools to fundraise. Not only it's a simple way for our students to fundraise, it is a way to invest in their knowledge on finances and perhaps entrepreneurship - a priceless value built into what we love to do! And the students love the snacks!
---
Hawaii Sports Fundraising Program
New team in need of new uniforms? Or does your team need funds to compete in the nationals? Whichever the case, Snacks Galore has the winning fundraiser program for your team! Little league, big league, pop warner, to varsity, our team is ready to help your team!
​- Football Team Fundraising
- Flag Football Team Fundraising
- Baseball Team Fundraising
- Softball Team Fundraising
- Basketball Team Fundraising
- Volleyball Team Fundraising
Soccer Team Fundraising
- Individual Sport Fundraising
​- And more...!
---
Church Fundraising Program

As churches are a big part of our community and doing great things, we strive to give back and serve through our fundraising programs. We offer great fundraising programs for our local churches to raise money for their needs in order to continue on doing great works throughout our community and `Ohana.
---
Non-Profit Organization Fundraising
Non-profit organization still need funding to operate. Other than donations, try out our popular fundraising programs to raise funds and keep your organization's great work going.
---
Powered by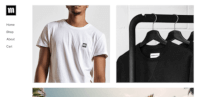 Create your own unique website with customizable templates.
Photo used under Creative Commons from Parker Knight